Dry cargo Chartering is often considered a complicated and time consuming procedure requiring multitasking due to its many parameters involved. One has to resort to multiple resources in search of information, while time and competition are always pressing.
We understand these challenges as we have a 30+ year experience behind chartering and ship operation desks.
Take intelligent decisions in minutes
To ease these frustrations we have designed MAGELLAN, a smart and user-friendly solution to suit the demanding needs of ship owners, operators, charterers, ship brokers and freight traders - its criteria being the users' Productivity, Time Management & Efficiency.
MAGELLAN is a modern application effectively combining the art of chartering with technology, providing the necessary to maximise performance, while cutting down on the excessive to minimise unproductivity and waste of time.
ALL-in-ONE: Access and handle all data at a glance
Explore the strength, easiness and speed of MAGELLAN which serves all data in only one screen to help you focus and easily follow the logical steps and the universal methodology of Voyage Estimating without distractions. No pop-up windows, hard to find menus, unnecessary mouse clicks or redundant actions to delay your task. Swiftly perform all tasks in a productive manner without spending valuable time to re-learn.
Easily view vessels' particulars and managers' details, real time bunker prices, port turnaround times, cargoes' stowage factors, worldwide holidays, port information, vessels' positions and fixtures database.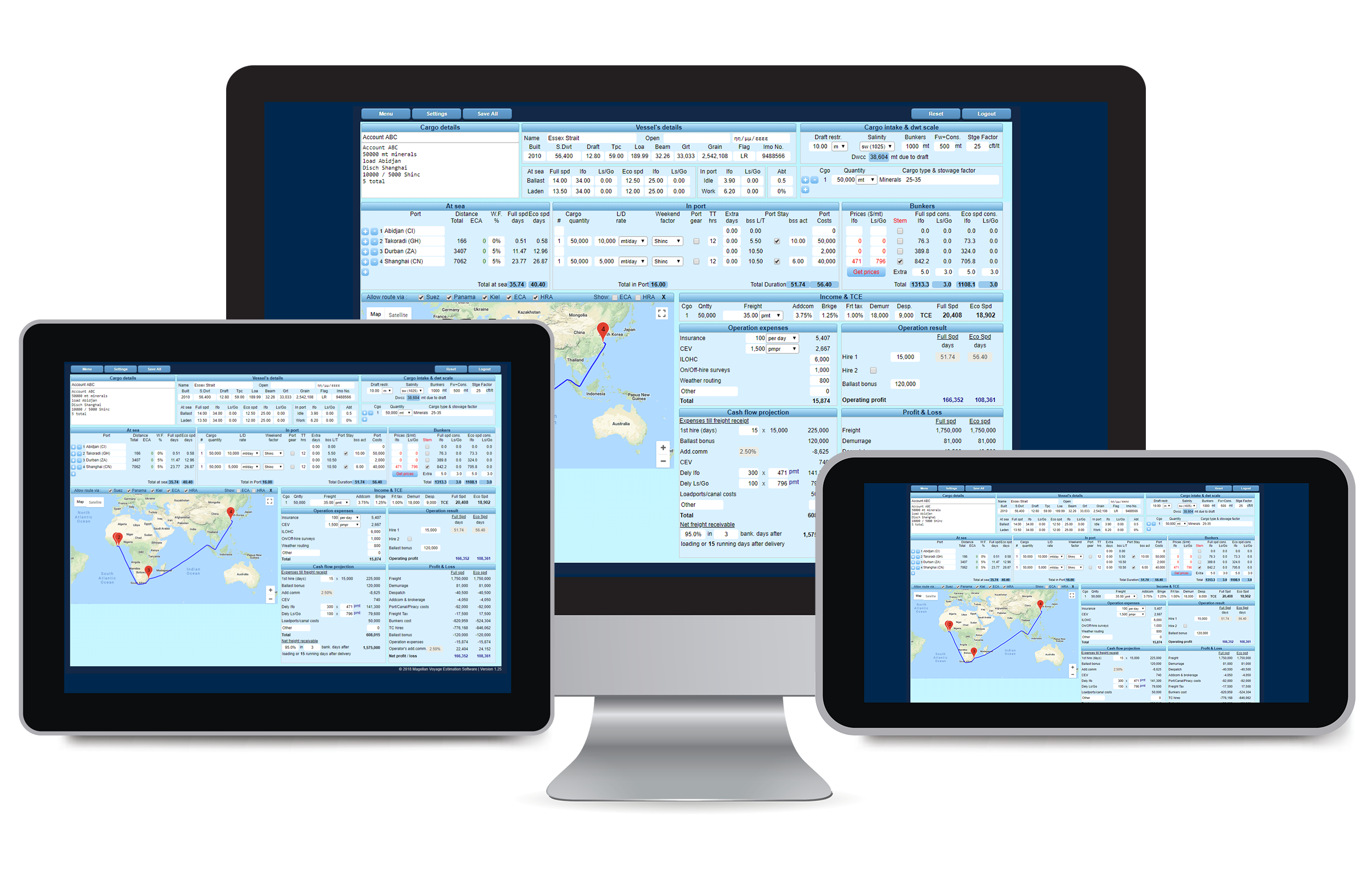 Let MAGELLAN do the heavy lifting
No more screen toggling / scrolling to obtain distances, routing map or retype vessels' speeds/consumptions.
No more time wasting in search of updated bunker prices, stowage factors, or calculating cargo intake.
No more side calculations to project demurrage/despatch or plan bunker stems.
Quickly generate custom position lists to search for candidate vessels or discover competition tonnage.
Easily search for recent and older fixtures, sorting by area, size, type of charter, cargo and date.
Swiftly compare different scenarios for fast decision making.
Easily run complicated laytime calculations.
Work easily and accurately anytime from anywhere across all your devices in all operating systems.
Simple is good, but Easy is better
All users seek simple solutions to allow them perform tasks conveniently, however "simple" is not always "easy". At MAGELLAN, we know what our users need so we lead them naturally to where they want to go, easily!
Unlike other similar applications, MAGELLAN is a thoroughbred system delivering its purpose without unnecessary features with no benefit to the user. Having a shallow learning curve, MAGELLAN makes the complicated task "simple" and the simple task "easy"!
Enhance your business. Do more in less time
MAGELLAN is not only a tool fulfilling a function, it is an ongoing experience which gives you what you need when you need it, enhancing your business. The more adept you become at MAGELLAN, the more successful you become. We help you with Q&A, tips and training sessions to convey in-depth knowledge of the software in order to improve your business.
Today's most precious commodity is TIME and it should be used wisely and efficiently. We daily assist chartering professionals to SAVE TIME.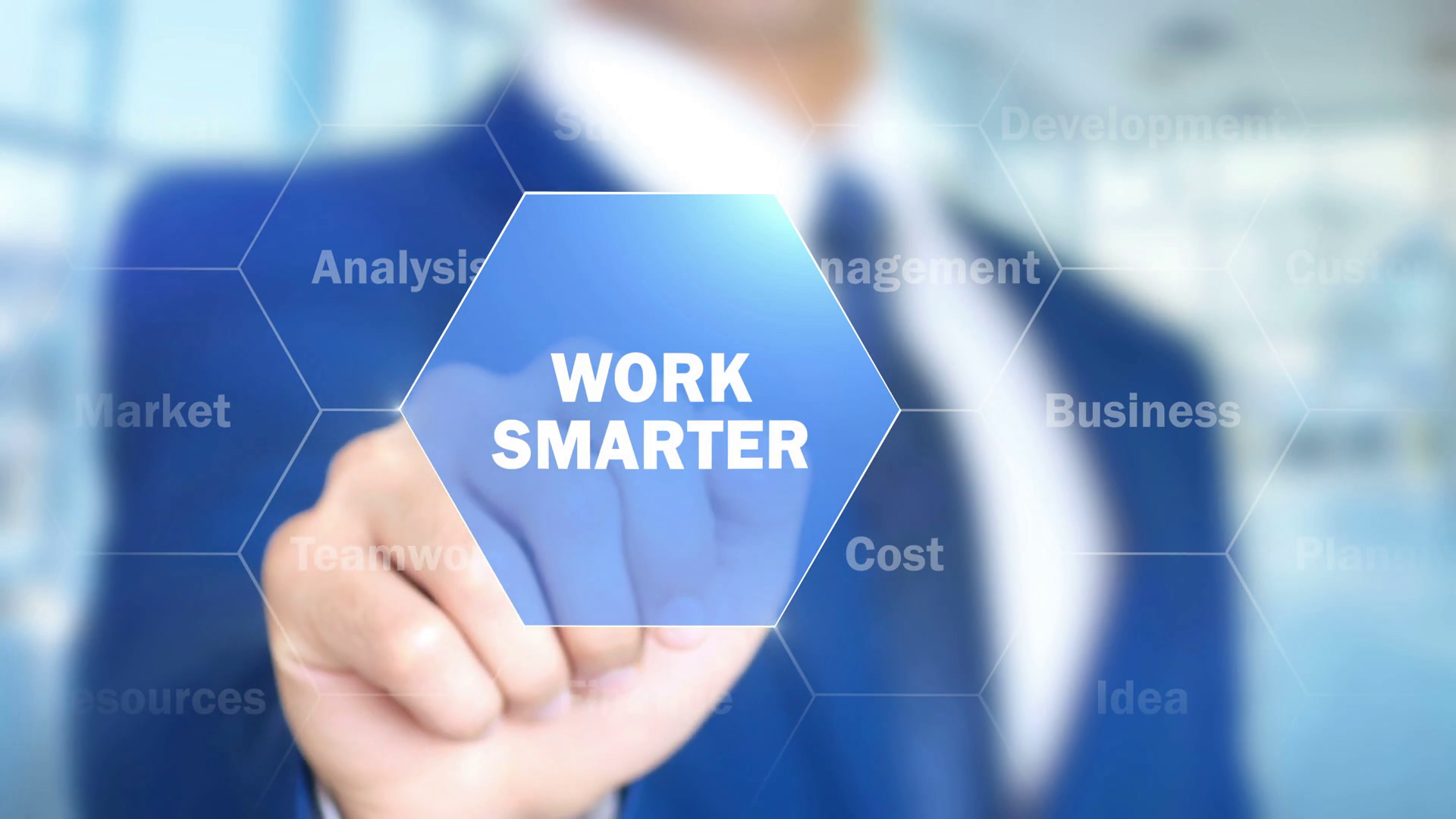 At MAGELLAN,
We know our clients' needs and the goals they want to achieve.
We align our clients' challenges with the solution we offer.
We focus on providing benefits to our clients.
We deliver added value and an exceptional service.
Here is how you benefit from MAGELLAN:
Time savings and convenience
Immediate access to information
Work from anywhere across all devices
Reliability and security
Zero infrastructure
24/7 support and seamless upgrades