Which one is right for you?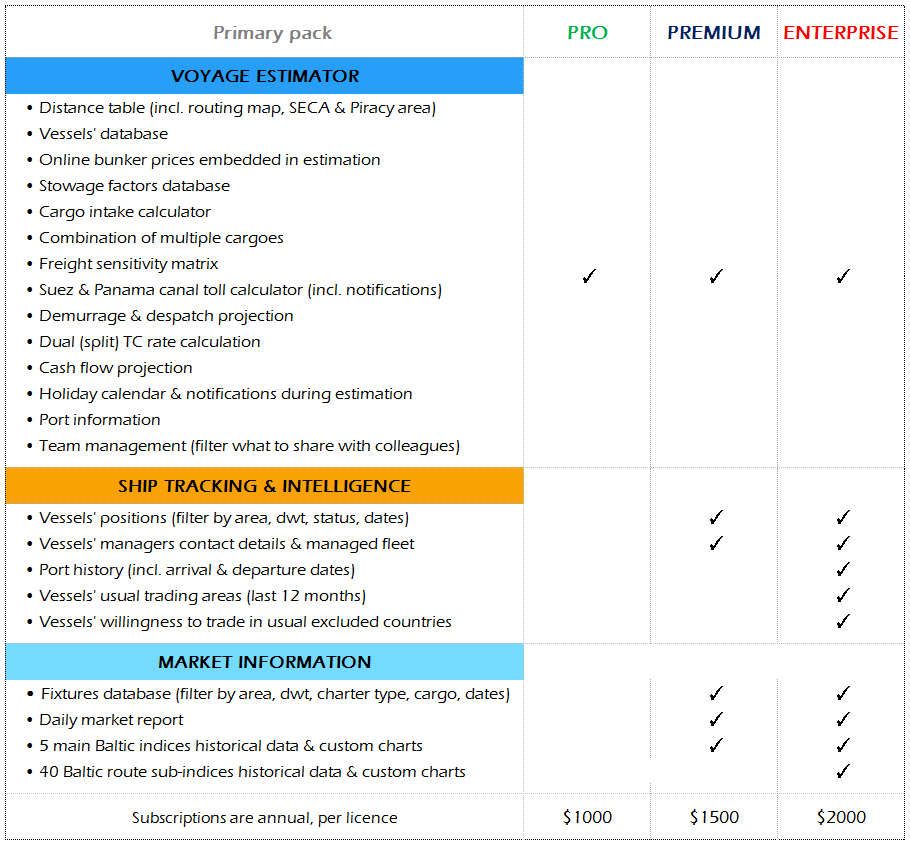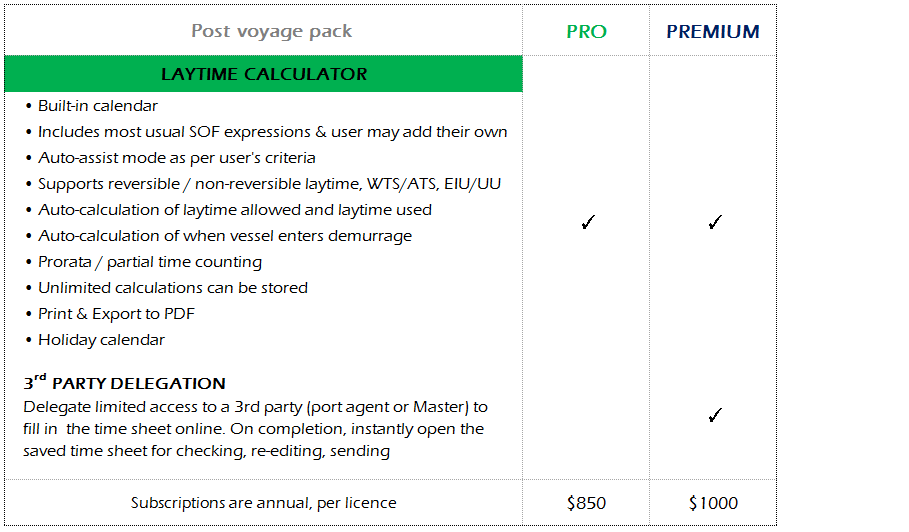 Why don't you try it first? It's FREE!
Just register
here
for a 14-day FREE TRIAL and start working in seconds.
Need to add customisations or interested in other tailor-made solution?
Contact us and our experienced team will be glad to discuss your needs.
VOYAGE ESTIMATOR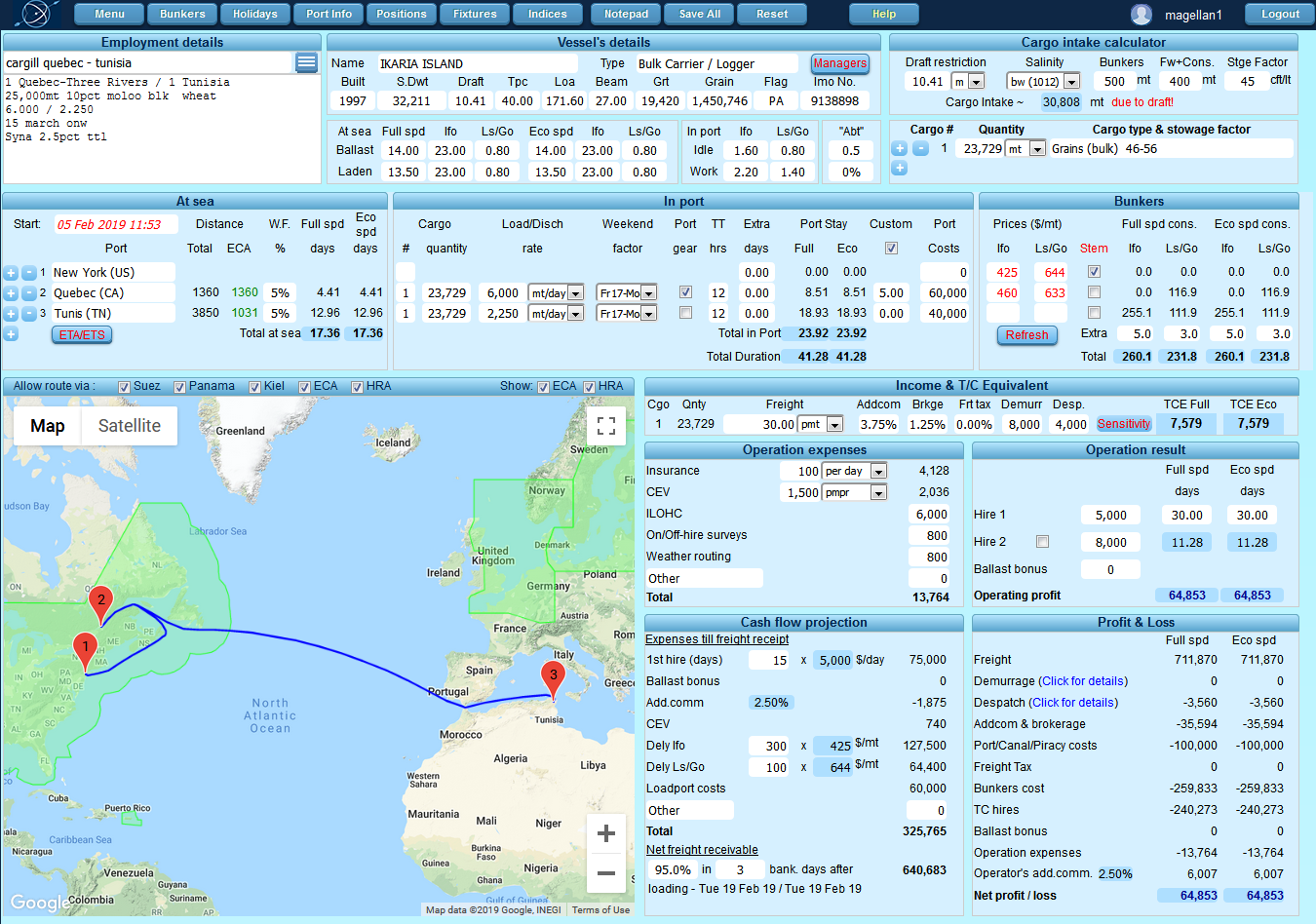 LAYTIME CALCULATOR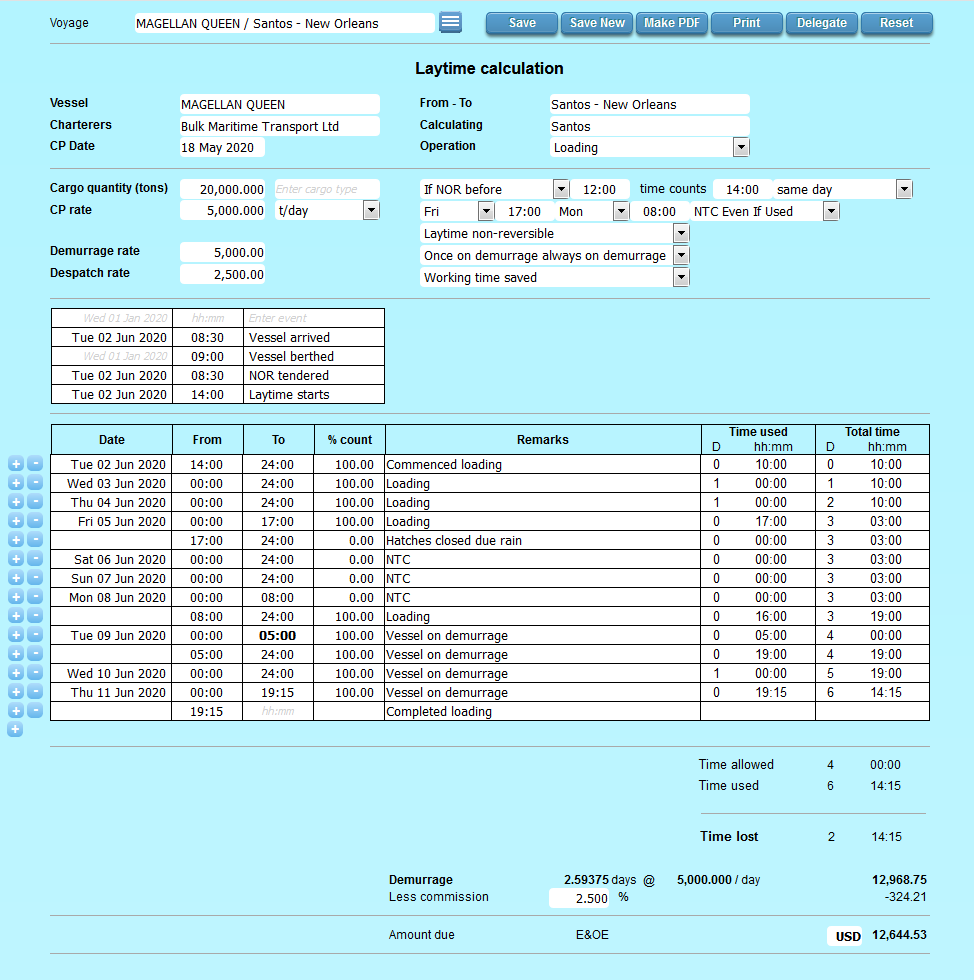 BUNKER PRICES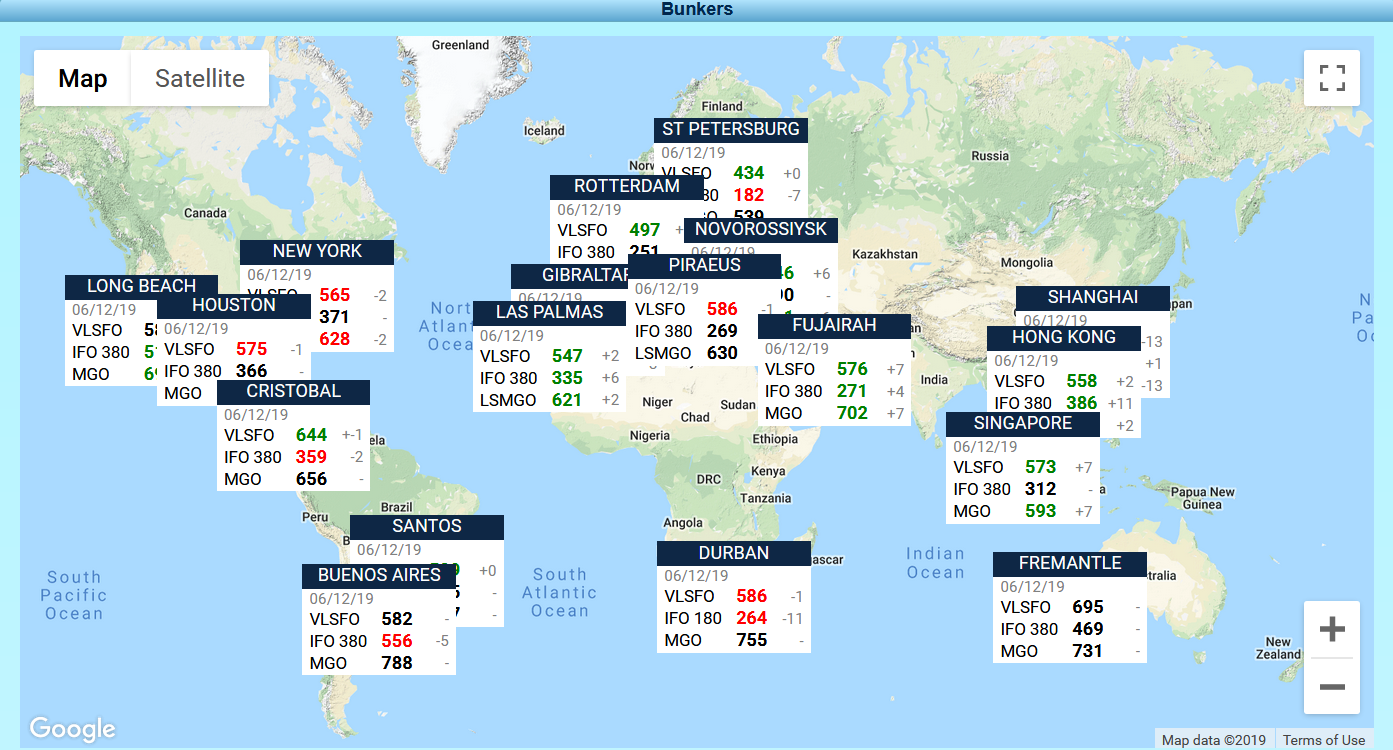 VESSELS' POSITIONS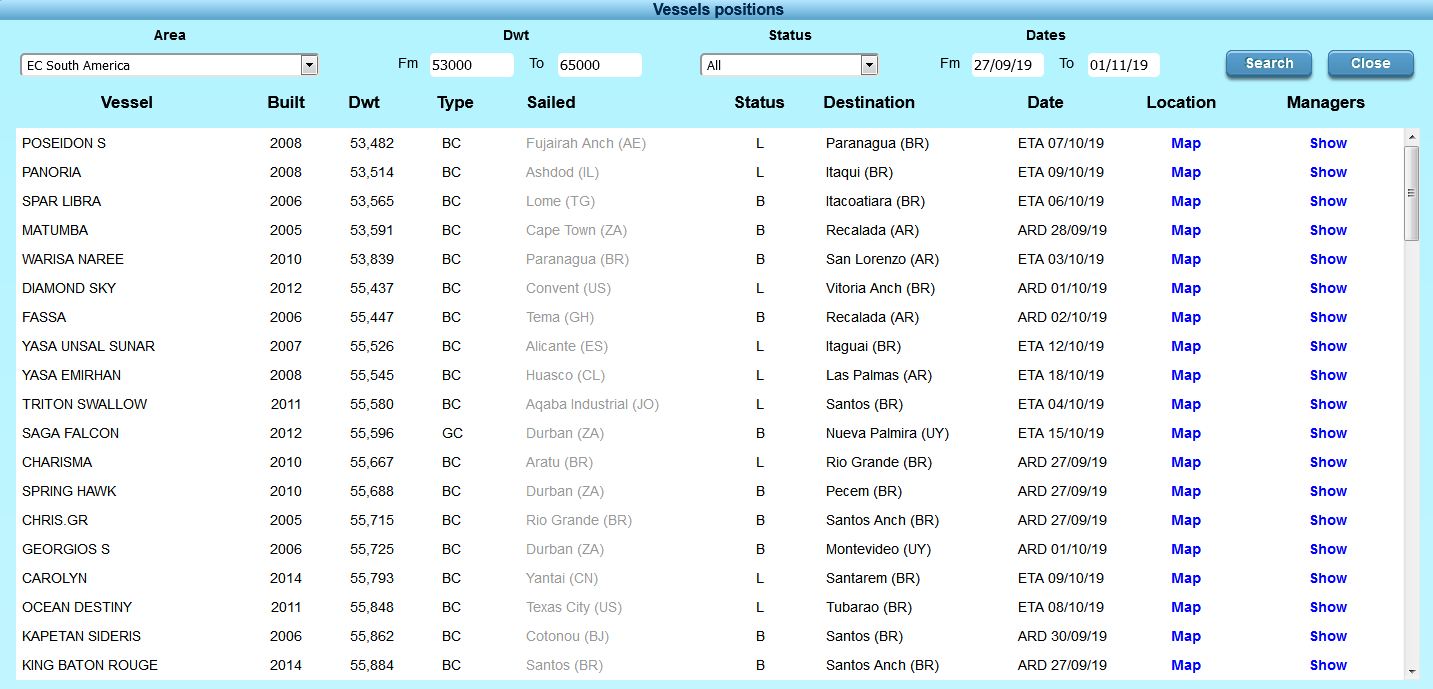 FIXTURES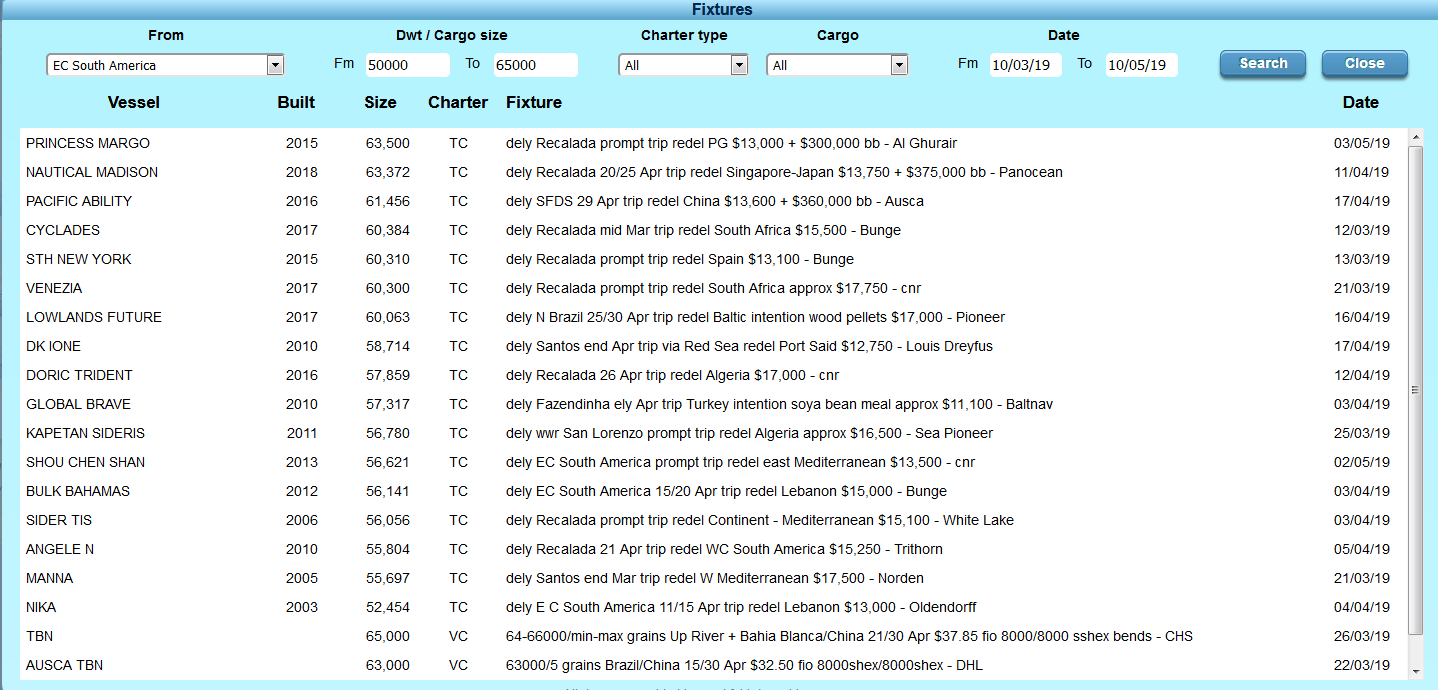 BALTIC INDICES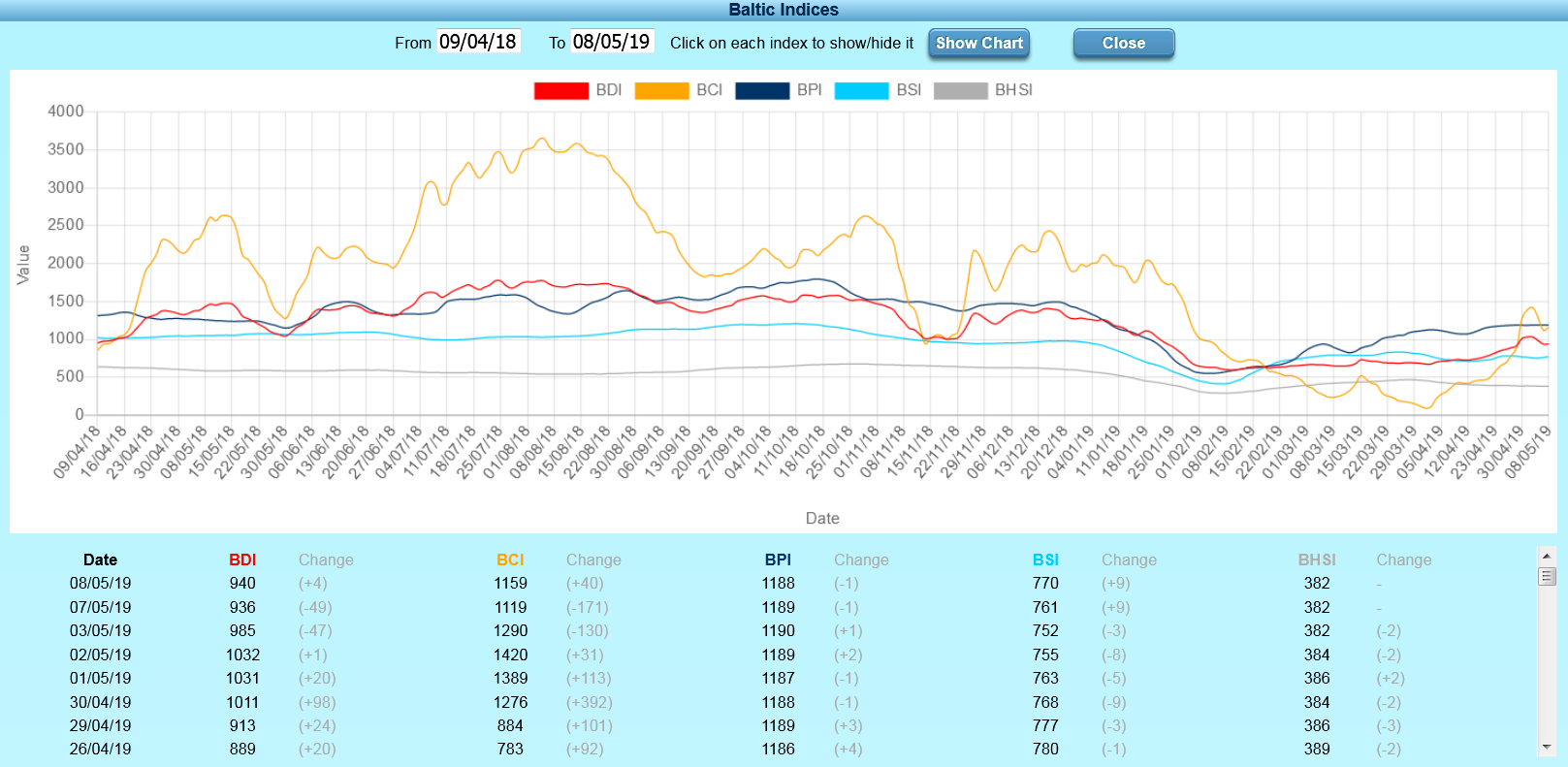 PORT HISTORY & TRADING AREAS
PORT INFORMATION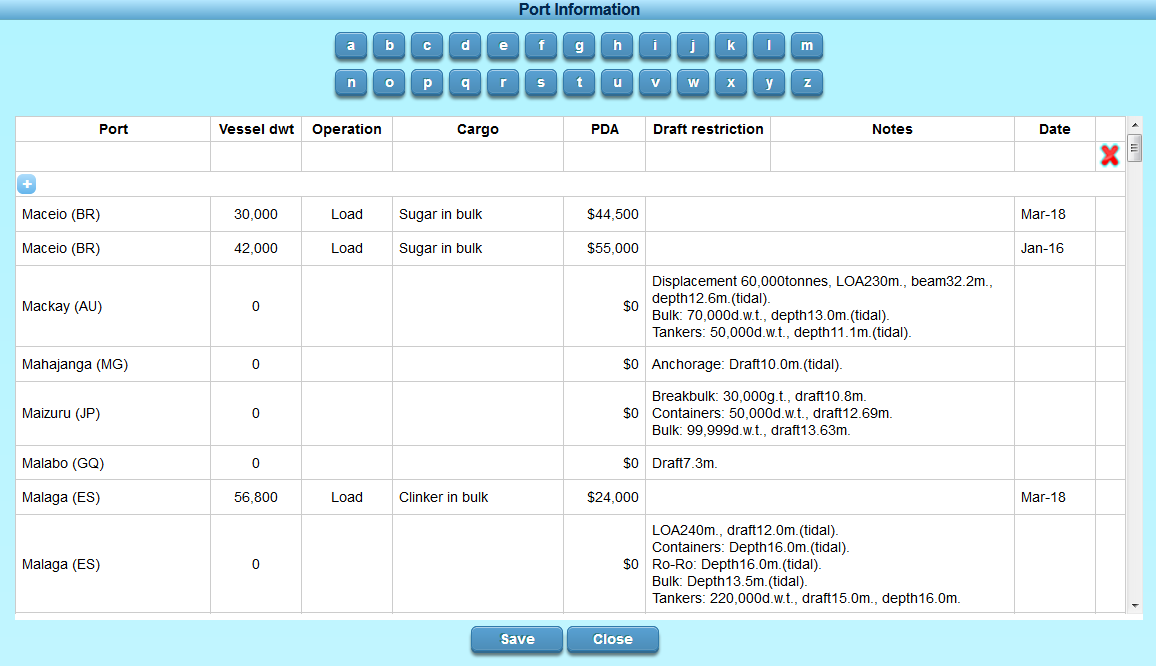 HOLIDAY CALENDAR