Which one is right for you?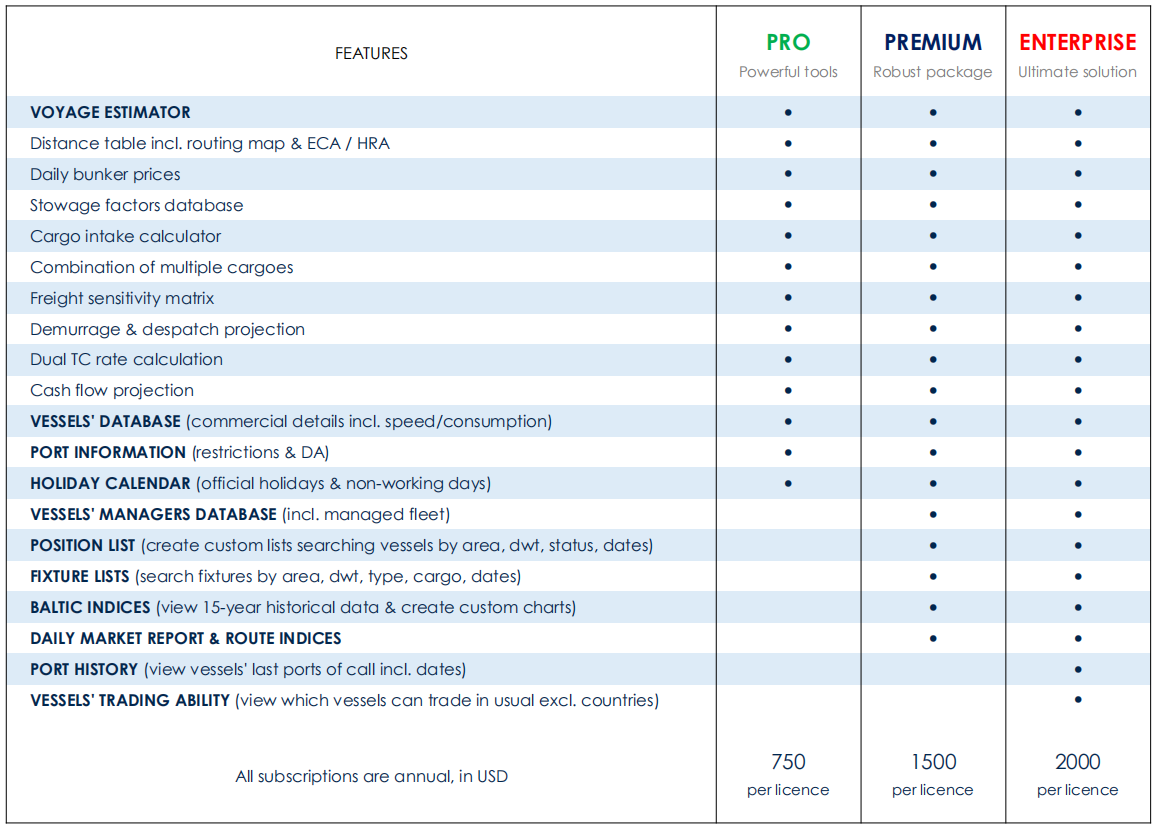 Want to try if for free?
Register
here
for a 14-day FREE TRIAL and start using MAGELLAN immediately.
Interested in a tailor-made solution?
Contact us and our experienced team will be glad to discuss your needs.
The PRO plan
Apart from the TCE in both Full & Eco speeds, calculate the outgoing TC hire rate in respect to the incoming voyage charter's freight, view the P&L analysis, calculate the dual TC rates and project your cash flow requirements. Includes vessels' commercial details, port information and global holiday calendar.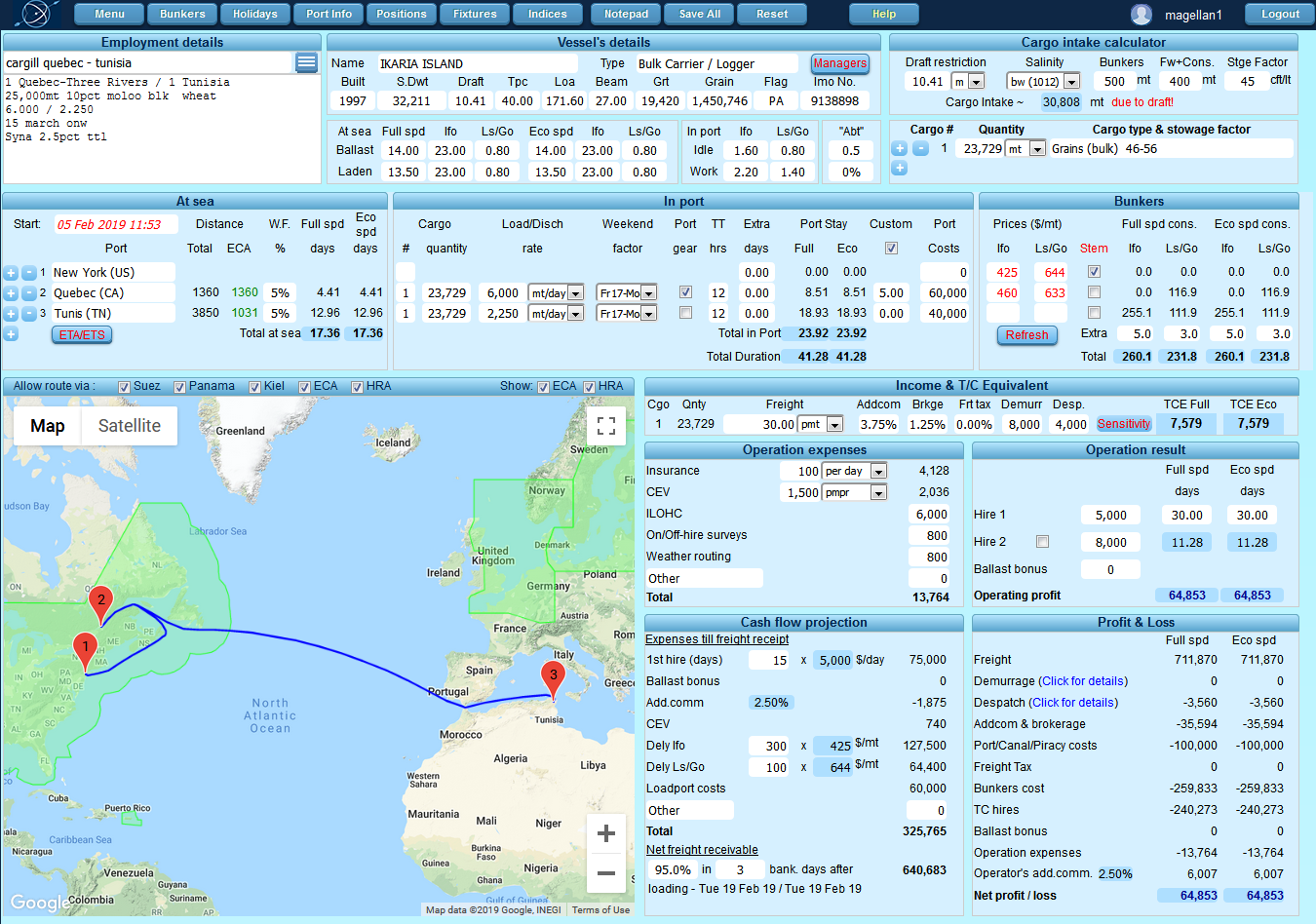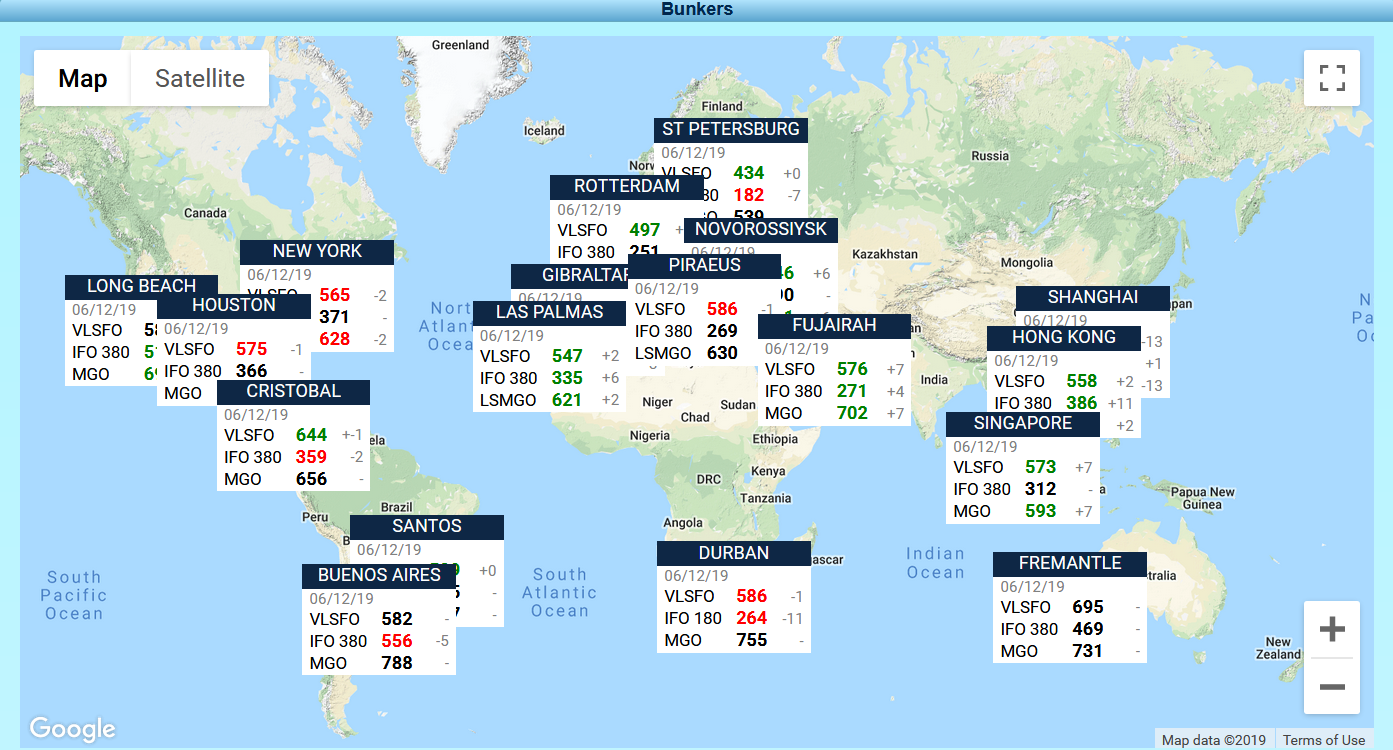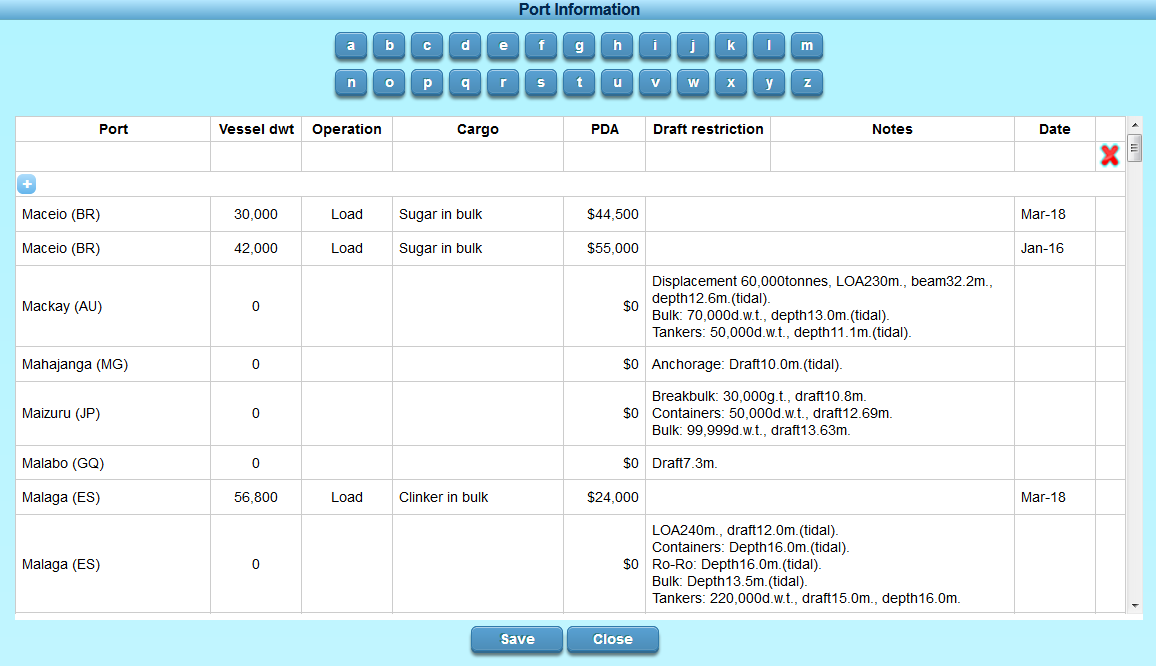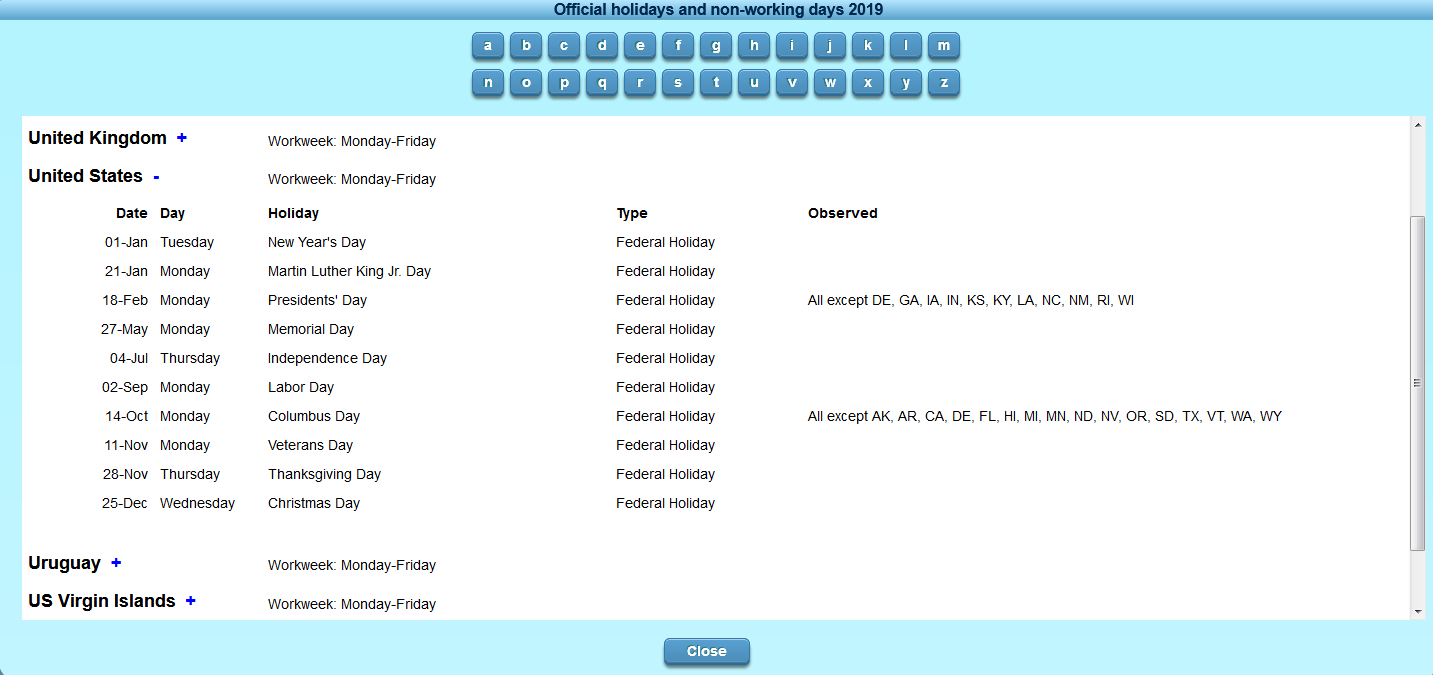 The PREMIUM plan
Same features with the PRO plan with the addition of vessels' managers details, vessels positions, fixture e-lists, Baltic indices historical data & custom charts for all indices (BDI, BCI, BPI, BSI, BHSI) and daily market report (fixtures and Baltic route indices).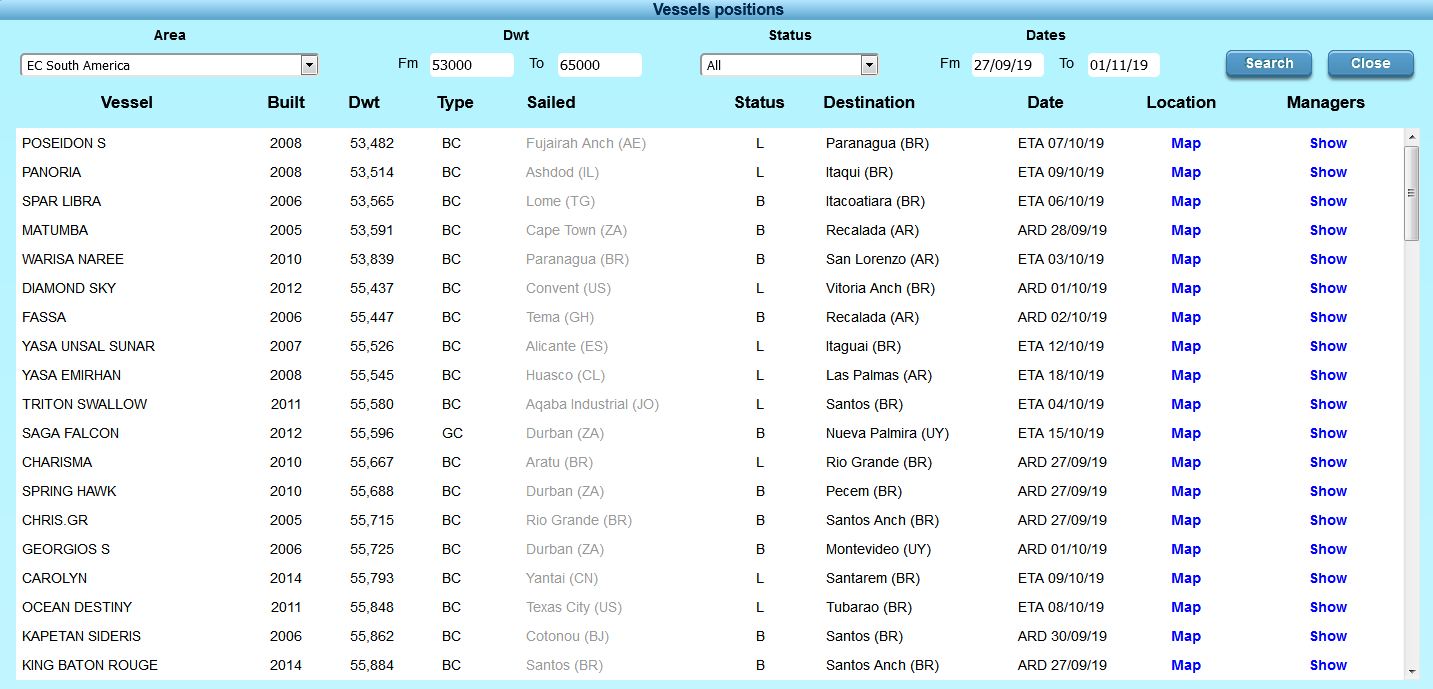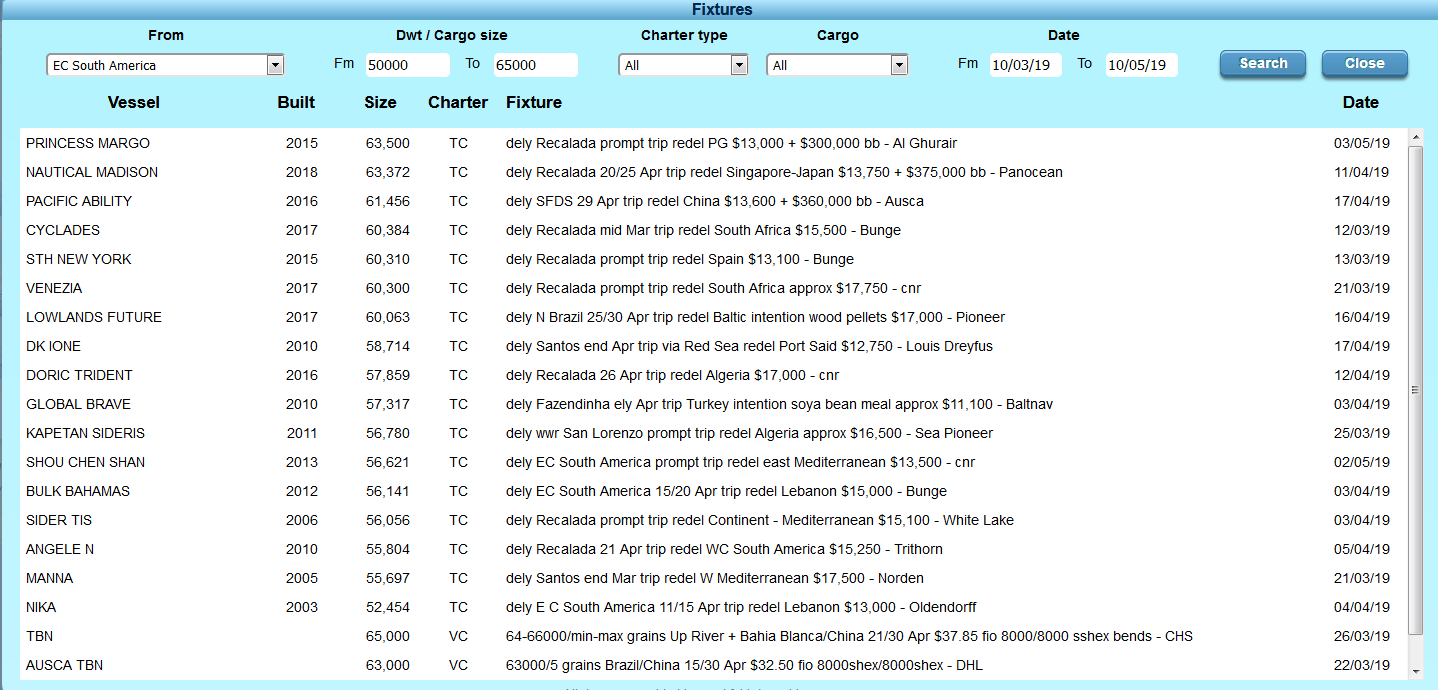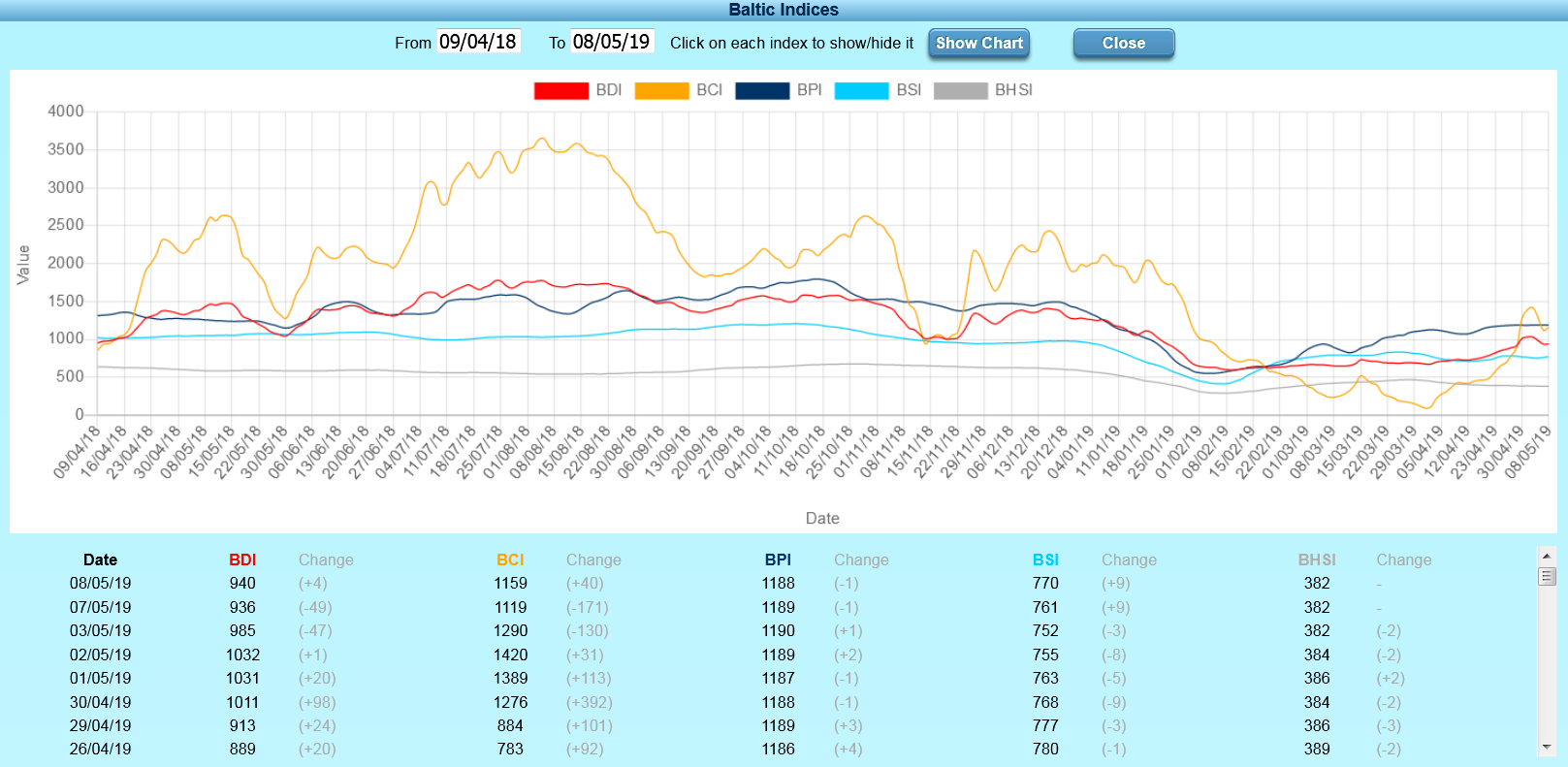 The ENTERPRISE plan
Same features with the PREMIUM plan with the addition of Port History (past ports of call incl. arrival/departure dates) -and- Vessels' Trading ability (discover which vessels are willing to trade in the usual excluded countries such as Cuba, Iran, Iraq, Israel, Libya, Nigeria, Somalia, Sudan, Syria, Yemen).